Brief analysis of the masonry structure of refractory in boiler
2020-04-24
The masonry of the boiler is a closed combustion chamber for fuel combustion, and the flame and all heated surfaces burning in the boiler are isolated from the outside world. Therefore, the masonry structure is required to have heat resistance, heat insulation and sealing.
①Stove wall structure
The boiler wall of the boiler with a capacity of less than 35t / h is dominated by heavy-duty structure, and the furnace wall is directly built on the basis of the boiler.
The furnace wall is composed of two layers, the inner refractory wall is made of standard refractory bricks, and the insulated outer wall is made of machined red bricks. In order to improve the thermal insulation performance, a thermal insulation layer of about 20mm is left between the refractory brick and the red brick, filled with high-quality thermal insulation materials, or 16mm diatomite thermal insulation refractory bricks are built in the middle. The corners of the four walls of the red brick outer wall are required to bite each other to make the four walls integrated, and the outer wall is surrounded by a light steel frame.
The thickness of the furnace wall is 360 ~ 730mm, the inner layer is 116 ~ 232mm refractory brick, and the outer layer is 240480mm red brick. In the low temperature area of the flue at the rear of the boiler, when the temperature of the flue gas is lower than 500 degrees, the furnace walls are all made of red brick.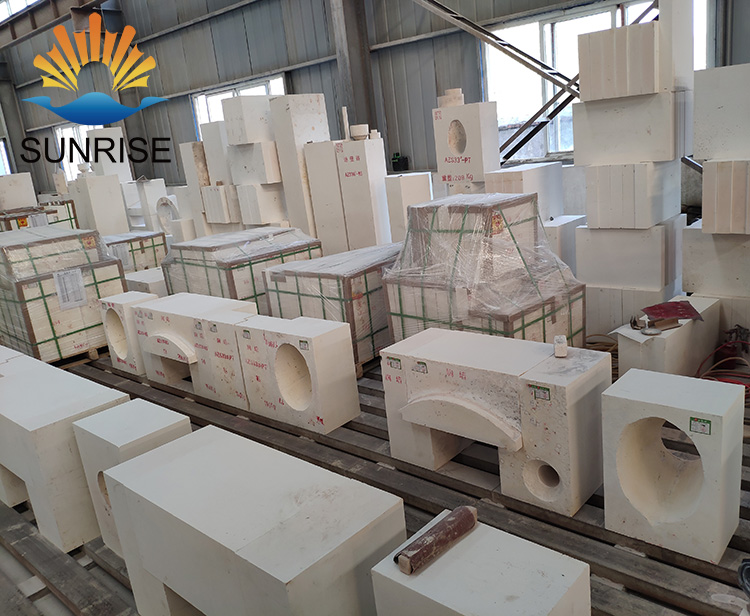 ② Furnace roof structure
The arch roof and hanging ceiling are commonly used in the boiler roof structure. The arched furnace roof is composed of arched beams of arched steel, arched bricks, wedge-shaped bricks and thermal insulation. The hanging furnace roof is composed of a section steel hanging beam, a hanging device, a hanging brick and an insulation layer.