Sunrise refractory Corundum Bricks For Sales
2019-04-30
Corundum Brick includes two types of Sintered Corundum Brick and Fused Cast Corundum Brick.
Sintered Corundum Brick adopts sintered alumina as the raw material through sintering process.
Fused Cast AZS Brick can be made of fused alumina as the raw material through process method of sintering.
And also can use phosphoric acid or other adhesive to make Unburnt Corundum Brick.
Corundum Brick Manufacturing Process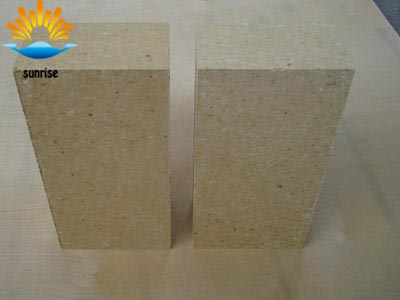 Corundum Bricks include Fused Cast Corundum Brick, Fused Alumina Corundum Brick and Sintered Corundum Brick. Fused Cast Corundum Brick is manufactured with commercial alumina and little sodium carbonate and quartz powder fusing in the quartz powder and through process of casting and annealing, and then form the shape and size through machining.
Fused Alumina Corundum Brick is made of fused alumina particle and fines adding little fireclay and binding agent through molding by brick machine after mulling. The density of green brick is about 2.75~2.85g/cm3. After drying the bricks are fired in the temperature of 1700~1800℃.
If you are interested in our sunrise refractory corundum bricks or have any question, please feel free to contact us for further information. We sincerely look forward to establishing a long-term mutually beneficial relations with all friends from around the world.